Chartered Accountant Career Information
The busiest time of your professional life will be between March and April. You'll handle all money matters and earn a good living as well. Yes, we are talking about a Chartered Accountant here.
Gallery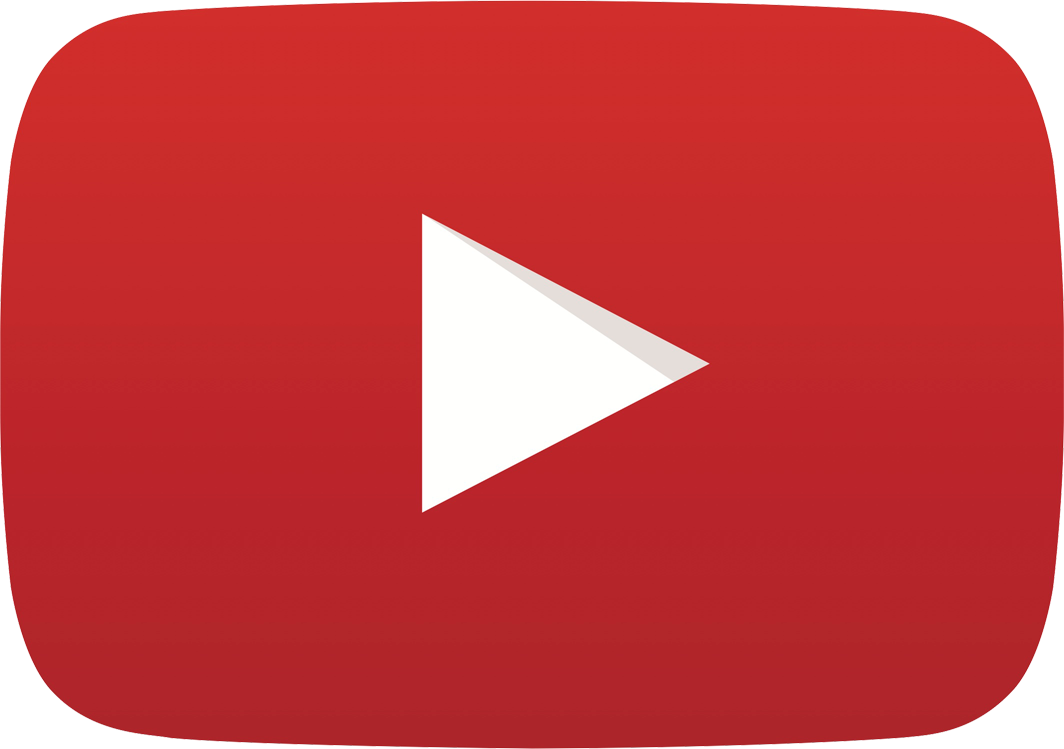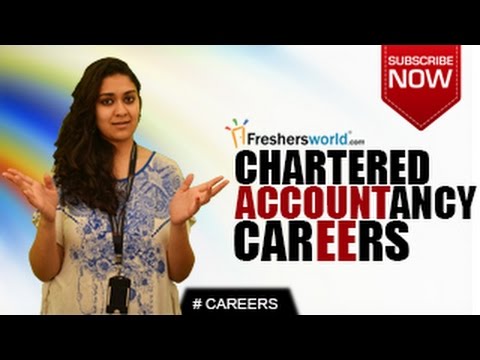 What a Chartered Accountant does
If reading between the lines of balance sheets is your game then this is your calling. The process of money flow is a complicated one. As a Chartered Accountant, you will master it and show others how to do it. As a Chartered Accountant, you will offer financial advice and audit accounts for private individuals, companies, industries, educational institutions, etc. This in short is the summation of your job profile.
As a Chartered Accountant, you will audit, analyze and verify your clients' accounts and give a fair financial picture. You could also work as a financial guide or consultant and push an organization's profitability. You will also advice clients on investments, general taxation and act as executors and trustees.
Auditing means analysing and verifying a client's accounts to make sure that they give a fair financial picture. As a Chartered Accountant, you will also interview staff and management. Most companies hire CA's as financial guides or consultants.
Budgeting, fund raising and other financial activities related to corporate finance will be your domain. Chartered Accountant's are experts in corporate law.
Procuring finance for projects needs high level of skills and expertise in finance. Chartered Accountant's are trained to advice on financial sources and prepare project reports.
As a Chartered Accountant, you will analyze the profitability on business expansion as well as its long-term returns. Your advice will also be sought in matters such as mergers and acquisition, diversification etc.
This profession calls for a lot of travelling. So if you hate to pick your bag and leave the comforts of your office, think twice. Auditing will see you move from one office to another, unless you have your own practice.
Job Opportunities:
As a Chartered Accountant you will work with:
• Registered Audit firms
• Any Big firms like Ernst and Young, PWC, Deloitte & KPMG
• Chartered Accountancy Firms like M.S Kulkarni & Associates, Haribhakti & Co
• Consultancies like Mckinsey; Boston Consulting Group (BCG), Accenture
• Law Firms like Mulla and Mulla
• Banks and Financial Institutions like Deutsche Bank, HSBC, Corporate ICICI etc
• KPO's and BPO's like Morgan Stanley; Lehman Bros, JP Morgan Chase
• Equity Research Firms like Motilal Oswal; Brics Securities; DSP Merill Lynch; JM Morgan; Kotak securities
• Running own Practice
• Tax Advisory
Career Prospects:
In recent times, accountancy has grown in popularity as a profession. The services of a Chartered Accountant are required even in the smallest of enterprises.
Moreover, under the Companies Act, only Chartered Accountant's in professional practice are entitled for appointment as auditors of companies in India.
With growing globalization and formation of new policies, the corporate sector requires the services of more specialised professionals.
There is also a demand for consultancy service on specific issues to business enterprises.
Abilities & Traits Required
• Logical and analytical skills
• Critical outlook
• Good interpersonal skills
• Good organising abilities
• Meticulousness
• Excellent numerical abilities
• Ability to take initiatives
• Loads of patience
Qualifications
You have to complete the course conducted by the Institute of Chartered Accountants of India (ICAI).
After your class X you can register for the Common Proficiency Test at www.icai.org. However you can appear in the Common Proficiency Test only after you have appeared for your HSC. CPT is the entry level test for the Chartered Accountancy Course. It is an objective type test.
After clearing your CPT, you can register for IPCC. In addition to Articleship a student must complete 100 hours of Information Technology Training (ITT). Clear both the groups of IPCC complete your articleship and then register for the final course. After clearing the final exam, you can finally enroll for membership at the Institute, and be called a Chartered Accountant.
These days more and more CA firms are IT enabled and as such you need to be knowledgeable about things like:
Working knowledge of Tally and Spreadsheets
E-commerce
Internet Applications
Enterprise Resource Planning (ERP)
Software Solutions
DBMS and RDBMS Concepts
Salary
Annual income between 5 Lakh to 7 Lakh.
Interview with a Chartered Accountant
Shailesh Haribhakti, Chartered Accountant
Shailesh Haribhakti, Director, Haribhakti Financial Services Private Limited', (HFSL), is a fellow member of the Institute of Chartered Accountants of India. He is also a Graduate Cost Accountant and a Certified Internal Auditor. He has led the group into becoming fully Information Technology enabled. He specialises in risk management with a special emphasis on change facilitations.
How and when did you decide to be a CA?
My life's decisions were made perhaps as soon as I was born. My father was one of the leading CA of the country even at that time. He was the president of the institute in 1957. It seemed like he had always wanted me to be a Chartered Accountant.
I started auditing at the age of 14. It so happened that there was a 6-month gap between my SSC and college. The same year our firm was awarded with 125 branches of the Central Bank of India for auditing. So I went to all the difficult postings like Jamnangar and Bhavnagar. In those days there were hardly any hotels so we stayed in guesthouses and dharamshalas to conduct the audit. I think it was then that I made up my mind to be a CA. I was quite taken in by the entire spirit of auditing several different branches and applying common sense principles.
What about college?
I did my BCom from Sydenham College, Mumbai. It was a fantastic challenge with all those extra curricular activities. I also used to sing and play music at that time. I was a very good sitarist. I was the General Secretary of the union. We generally had a good time for two years. Then I sat for the CA entrance exam and passed it. I passed out as the number one student of the college. I did one year of Lala Lajpat Rai College as I wanted to do morning college and my articleship together.
What was your first job after you qualified as a CA?
After doing my articleship and qualifying as a Chartered Accountant and topping all exams in the country, my first job was becoming the Managing partner of Haribhakti & Associates. My father took charge as the president of Indian Merchants Chambers and the firm more or less was left unattended. So I filled in the gap.
How young were you then?
I was merely 21. But then I left to the US for a year and a half to work with one of the biggest accounting firms of the world Arthur Young and Company.
But why did you feel the need to leave your dad's firm and go elsewhere?
This I did to get a global perspective and earn myself some valuable experience. And, also to make sure that I am in tune with the latest developments in this field. I wanted to make sure that I could come back and do something unique which would bring the Indian professionals in league with the rest of the world.
What did your foreign stint teach you?
I learnt three basic things from my work at Arthur Young & Company. The first and foremost was being client centered as opposed to being internally centered.
The second thing I learnt was that we need to document everything we do. So that you have proof of exactly what you did, why you reached the conclusions you reached and how do you support the opinions that you expressed.
And the third thing I learned is to apply technology to everything that you do. Today, we are one of the most IT enabled firms in the country. All our serves are available on the web.
How important is articleship for an aspiring CA?
The most important part of the CA training is the articleship. That's where you blend your theoretical knowledge with practical experience. If you are trained by a dedicated professional in good nurturing environment then there's no stopping you from being the best. At HFSL we give a lot of emphasis on training. One of the largest spend we have is on the library.
What are the qualities that you look for in an article?
Basically, enthusiasm, proactive approach, great communication skills and familiarity with IT. So if you are afraid of computers, you are not on.
How does one apply communicational skills in the field of Chartered Accountancy?
Let me tell you how the senior most person in our firm uses communication skills. Every quarter we have a series of presentations from each division where one person makes a Power Point presentation to the entire group. We have a dedicated training center at Fountain where this communication exercise takes place. And if you are not able to do a power point presentation and hold your client's attention you hold no chance. In order to win clients and their goodwill the most important thing is effective communication. Firstly, all your clients are going to be extremely busy and preoccupied. So it's important to convince them that you will be able to do their work. That requires a lot of selling.
What according to you are the essential qualities for a CA?
Fair mindedness and integrity. After all, when I sign off a balance sheet I am saying that the whole world can trust this document. Or when I am filing a tax return I am telling the tax department that just because I have seen it, it is likely to be correct. Your client will be doomed if you are proved otherwise.
Tell us about your career aspiration?
We aspire to be the most well regarded accounting firm in the world. One of our associates Glantel Maron is listed by the Fortune Magazine as one of the top 10 employers of the world. We aspire to be like them. Both in terms of size, scale, relevance, and quality of service we render and the training we impart.
What are the things you love about your job?
The innovation, the ability to do newer things every time. We have an absolutely astounding range of service like accounting, tax, auditing, concurrent auditing, fraud investigation, establishment of method of security, policies, mergers, acquisition, evaluations, etc. Each day is a challenge.
Is there anything that you don't like about your profession?
Well, there's nothing that I dislike about my job. I have full power over what I do. So I would not choose to do what I don't like.
Are there any misconceptions you would want to clear about this field?
I think this profession has a very poor image in terms of an exciting profession. Auditing is seen primarily as unglamourous and most people would like to work in a counsulting firm or in IT. But they don't realise that the core of everything is auditing. The manner in which you deploy your auditing skills can change that perception. At HFSL we are trying to show how interesting and challenging auditing can be if it's web based and IT driven. Hopefully it in two years time that image should change.
What is your advice to young aspirant in this field?
I think I would like to tell them that if you want something that is extraordinarily challenging, highly responsible and calls for high standard of integrity and good performance then come to this field. It may be not be very financially rewarding. You won't find a CA as the richest man in the country. But what you will find is that a lot of CAs are looked up to and respected. Like for instance, when the Unit scheme 64 had to be revamped, the person chosen was a CA - Deepak Parikh. When the security Scam broke out the person who was asked to be on the Janaki Raman committee was a CA. So wherever there's something that needs trust and integrity CAs are counted upon.
Tell us about your hobbies
I like reading and walking. I walk for about two hours a day. Public speaking is also something that interests me. Presently, I am reading Conversations with God. Ayn Rand is my favourite author.
You Might Also Be Interested In