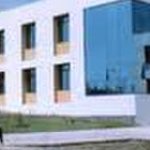 Alard Institute of Management Sciences
Pune, Maharashtra
At Alard Institute of Management Sciences (AIMS) we treat students as budding managers. Recognizing the need of the students and the corporate world, we thrive to focus on overall development of them and thereby emphasize on academic excellence, human values and social concern.
At AIMS, rigorous training, regular interaction with experts from industry, extra curricular activities go hand-in-hand to help these budding managers play their part most effectively in the professional world.
Seminars at AIMS have been flagship events with galaxy of business icons and top class academicians sharing their valuable experience with the students. Needless to mention that Alard has record of 100% placements of students.
The faculty at AIMS has a rich blend of industrial and teaching experience. Their qualification, competency and dedication are the major contributors for this achievement.
Students coming from all across India to AIMS also get gamut of opportunities to participate in and contribute to a variety of co-curricular and extra-curricular activities.
AIMS has an excellent physical and IT infrastructure. The campus spread over acres of green campus with nature's beauty at its best provides quality ambience to nurture creative minds.
At AIMS, faculty and Staff are always willing to extend a helping hand to the students in need and everyone in the institute is easily approachable. Institute prides itself of the informal atmosphere prevailing in the Alard Campus. The system and procedures are simple and student friendly so as to enable them to find quick solutions.
You will not only get best of the atmosphere at AIMS that you would like to spend your valuable two/three years for gaining competence but also to equip yourselves to face challenges in your career and life. Let it be my privilege to welcome you to the AIMS
Trending Colleges Near Pune