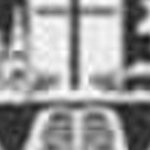 Annai Veilankanni Pharmacy College
Chennai, Tamil Nadu
Vision To start a group of educational institutions which would help the aspiring students to get quality education starting from schooling right through graduation and post graduation. The vision of the promoters of this institution is, that every student who passes through the portals of this college would turn out to be a responsible and an eminent citizen of our country.
Mission To impart value based higher education particularly to the socially and economically deprived sections of society. To impart higher education to the student community in order to empower and enrich and make them self-reliant.
Motto of the College Our Motto is Faith, Endeavour, Power. Our aim is to endeavour to enlighten, by faith and power. We prepare and train students to be academically excellent, morally strong, socially committed and spiritually enlightened, sensitized to the needs of the society.
StrengthNearly 1500 students receive quality education every year.
Location The college is located at the heart of the city on the northern bank of the river Adyar, one km west to the Saidapet Railway Station.
CampusThe college is situated in south Chennai. There is excellent access by bus and train services. The classrooms are spacious and well ventilated. The campus is ideal and conducive for learning.
Student support reiterating our commitment towards educating the rural women, the college offers welfare and student support senses to complement their academic learning experiences.
Special student services are established to focus on the following areas. Mentor system - All students are grouped under the care of teachers. Their progress is monitored regularly. The mentors provide extra tutorial, personal and academic counseling session.
Guidance and counseling: The college offers individual counseling services to all students and to those who require personal advice and guidance in the areas of emotional health, stress, time management, personal relationship etc.
Courses
Trending Colleges Near Chennai