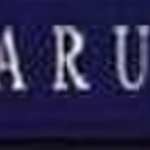 Arunas Institute of Fashion Technology
Bangalore, Karnataka
Arunas Institute of Fashion Technology ,Bangalore is one of the leading fashion designing centers in India. The college is situated at the commercial street entrance, in the heart of Bangalore City. The fully equipped facilities include Design Studio, Production Work Shop, Class rooms etc. The course aim is to provide experience, skill and understanding to fulfill the creative and intellectual potential of each and every student.
The College participates every year in fashion shows at the inter - college level. This is to promote the students, since all these shows have extensive media coverage and this is a wonderful opportunity to showcase the student potential. All design and concepts are prepared by the students guided by the professional inputs of the faculty.
Source: http://www.minglebox.com/college/Arunas-Institute-of-Fashion-Technology-Bangalore/course/Diploma-in-Fashion-Technology
Address
No. 21, Gangadhara Chetty Rd, Near Ulsoor Lake, opp. Rbanms Coll. Gnd. Bangalore - 560042.
---
Connect
080-25594826
Courses
Trending Colleges Near Bangalore