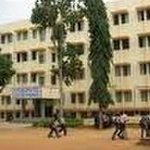 BES College
Bangalore, Karnataka
Bharath Education Society(R) started B.E.S. Degree College in the year 1972 by Bharath Education Society, Jayanagar, Bangalore, with a vision of providing value based education to rural students, belonging to socially and economically backward class as well as minority communities, who are unable to compete with the more fortunate elite urban students. B.E.S. Degree College is a spacious building situated with in B.E.S. Campus. The College is located centrally that makes the students from various parts of the city and surrounding areas to access it conveniently.
Keeping in mind the motto of the college "Shraddvan Labhate Jnanum", all students interested in persuing education irrespective of class, caste, gender are given admission.
The College has well-ventilated classrooms, spacious Library, Computer Laboratory, well maintained play ground, canteen and lush green campus. It has a team of dedicated teaching and non-teaching staff, who are empathetic towards student's needs.
The College offers B.A, B.Sc., B.Com, B.B.M, B.C.A courses and also two UGC funded add-on courses. Sports and cultural activities are given impetus to provide a fertile ground to tap the hidden potential of the students.
Source: http://www.bescollege.com/
Courses
Information Technology
2 Courses
Physical Sciences
3 Courses
Humanities and Liberal Arts
1 Course
Trending Colleges Near Bangalore