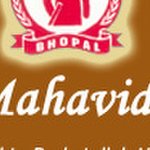 Bhoj College
Bhopal, Madhya Pradesh
Shri Ganesh Education Society runs Bhoj Mahavidhyalaya. The struggle for providing excellence in education was started in the millenium year and the college was named after the great king of Central India Maharaja Bhoj, who was founder of this great city of Bhopal.
The society members are highly inspired by the quality of the mightiest king such as ingenuity, rigor and creativity with practicality and thoughtfulness. Keeping these high standards the college is moving every day step by step to provide education excellence.
Bhoj Mahavidhyalaya have a unique philosophy i.e., "The Path of Duty is the Way to Glory". Thus we believe in performance perfection and not in propaganda and show biz. We believe in ourselves and the ground reality thus making a good harmony between them, thus assuring a steady and speedy progress for the students.
Address
81, Akash Nagar Kotra Sultanabad, Near Nehru Nagar Square, Bhopal.
---
Connect
2773984
Trending Colleges Near Bhopal