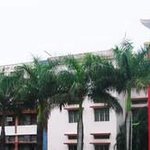 Bhopal School of Social Sciences
Bhopal, Madhya Pradesh
The Bhopal School of Social Sciences was envisioned and established in 1972 by the founding chairman of the college, the then Archbishop of Bhopal Dr. Eugene D'Souza, in response to the felt need of the time for a broad based, job oriented curriculum with focus on social service and entrepreneurship.
Since its inception , BSSS has evolved into one of the premier educational institutes of Madhya Pradesh shaping the educational landscape of the state.
Initially known for its Social Sciences and Management courses, which were indeed a novelty in the 70s and 80s, it grew and diversified to meet the changing needs of time and education, with the introduction of courses in Commerce, Information Technology and Physical Education.
The Undergraduate programmes were further developed with the addition of Post Graduate courses in Social Work, English Literature, Commerce and Business Administration.
The college offers an International MBA through collaboration with Assumption University, Bangkok in keeping with our sensitivity to global needs. This is a twinning programme where students do part of their studies at BSSS and go on to complete the programme at The Assumption University.
The college has introduced two vocational programmes namely M.P.Ed and B.Ed.
Trending Colleges Near Bhopal