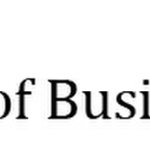 BK School of Business Management
Ahmedabad, Gujarat
The library houses more than 4,000 volumes of carefully selected books for reading and reference. The library also subscribes to over 30 journals and newspapers and has a good collection of video tapes, CDs and DVDs.
The School also subscribes to online database such as PROWESS.
To facilitate teaching through audio-visual aids, modern multimedia facilities equipped with latest audio and video projection systems are also available.
Gujarat University is linked up with EMRC (Education Media Research Centre), which enables the School to remain connected with other universities in the country.
Source:http://www.bkschool.org.in/index.php?option=com_content&view=article&id=1:home
Address
Gujarat University, Navrangpura, Ahmedabad - 380009.
---
Connect
917932407363
Trending Colleges Near Ahmedabad