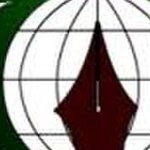 Central India Institute of Fashion Technology
Nagpur, Maharashtra
The Central India Institute of Mass Comunication (C.I.I.M.C.) run by the Institute of Educational Research and Development Affairs (I.E.R.D.A.) is registered under the following acts (1) The Societies Registration Act 1860 & (2) The Maharashtra Trusts Act. The registration No. of the Society is Maha402/86/Nagpur
The Institute was born as a vision to provide better education in the field of Mass Communication and its realization came in the year 1997 after getting the permission from the Ministry of Higher & Technical Education, Govt of Maharashtra.
The Institute with previously only a select number of students and amenities is now fully equipped with an excellent library, audio-visual aids, computer, internet and a host of latest facilities.
The Director of the Institute is Mr. Sunil Kumar Mishra (M.M.C.J.) who has been actively involved in University's affairs. He is a truly versatile personality - a well known media consultant and a freelance journalist, Mr. Mishra has done a lot of research work in this field. He is also the Director of the Institute of Foreign Language Studies, Nagpur.
Source: http://www.ciimcom.com/about.htm
Trending Colleges Near Nagpur