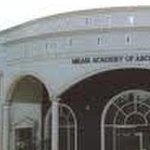 Chevalier T Thomas Elizabeth College for Women
Chennai, Tamil Nadu
About CTTE College Chevalier T. Thomas Elizabeth College for Women was established in the year 1985, by Dr. (Mrs.) Elizabeth Thomas Thomas thus fulfilling the dream of her husband, the Late Chevalier T. Thomas, Founder of the C.T.T.E Trust. The college is affiliated to the University of Madras and is committed to the cause of higher education for women in North Chennai. The college strives to inculcate in students a sound philosophy of life based on faith in God, academic competence and discipline which in turn moulds them into women of character with a high sense of responsibility. Academic Achievements
The College has completed twenty five years of dedicated service in cause of higher education and has created a niche for itself in the field of education. Our students have consistently fared well in University Exams securing top University Ranks. Pursuit of excellence with sincerity of purpose has been our watch world. Every student who leaves the portals of this institution has been shaped by its high principles.
Located in the industrial hub of Perambur, it is about two kilometers from Perambur Railway Station and Perambur Bus Stand and is easily accessible both by train and by bus.
The spacious campus, lined with teak and gulmohar trees, is a haven of peace in a busy locality. The buildings have an old world charm about them.
The chairman of this prestigious institution J.Kanakaraj (Retd) and the Managing Trustee and Correspondent is Mr.L.Palamalai IAS(Retd). The College has completed 24 years of dedicated service in cause of higher education and has highly experienced and committed faculty.
Source: http://cttecollegechennai.com/links/aboutcollege.php
Address
No. 16, St. Mary's Road, Mary Land, Sembium, Chennai - 600 011.
---
Connect
25375753
Courses
Physical Sciences
1 Course
Trending Colleges Near Chennai