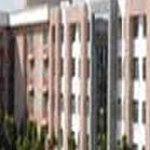 CMR Institute of Technology
Bangalore, Karnataka
MR Group of Institutions is a tribute to Sri Chikka Muniappa Reddy, a Visionary with a practical mission. Sri Reddy's Commitment to the society will only find a rare parallel. He believed that education is a catalyst to the growth and development of any society; and the quality education must be an integral to everybody. It is this vision that led to the birth of CMR Jnanadhara Trust and through it a number of institutions ranging from montessori to post graduate courses, engineering, education, law and paramedical courses.
CMR Jnanadhara Trust has been set up with sound fundamentals and foundations. The dedicated services of the Trust to the community for more than a decade has nurtured various educational institutions.
Its new venture of academic being CMR Institute of Technology (CMRIT) is emerging as an institute of excellence contributing to the highest levels of Information Technology and other technical fields.
CMRIT offers engineering programmes in Information Technology, Computer Science & Engineering, Electronics Engineering, Telecommunication Engineering, Mechanical Engineering, Electrical and Electronics Engineering and Bio Engineering. With the infrastructure of the institute in a corporate like environment, we enable the students to acquire technical skills as well as excel in productivity and speed of execution. Our students will serve the position of the new generation IT professionals, particularly, when there is a need to keep pace with technology upgradation. I take great pleasure in welcoming you to CMRIT.
Address
132 AECS Layout, IT Park Road, Bangalore - 560 037
---
Connect
28524477
Trending Colleges Near Bangalore