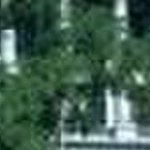 College of Teacher Education
Kerala Cities, Kerala
College of Teacher Education, Arkannoor, Ayur, was established in 2005-2006 by the Chamakkala Education Trust.
The College has spacious class rooms, Conference Hall, Mini Seminar Hall, separate rooms for work experience, Physical Education, Educational Technology etc. The Psychology Lab, Computer Lab and Multi purpose Science Lab are other facilities that meet the standards fixed for a pedagogic centre.
The students have free access to study materials, especially electronic materials. The college arranges practice teaching for 45 days in ten neighboring schools. Intra mural contests for physical and mental development, problem based study for inculcation of scientific attitude etc. are given priority.
The college follows continuous and comprehensive evalution system. Teachers and students take an active role in the seminars and workshops, held regularly.
Source:http://www.keralauniversity.ac.in/affiliatedcolleges/affiliate_college/93.html
Courses
Humanities and Liberal Arts
2 Courses
Trending Colleges Near Kerala Cities