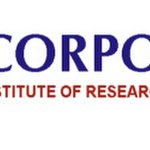 Corporate Institute of Research and Technology
Bhopal, Madhya Pradesh
Bhopal the heart of Madhya Pradesh has separate identity for its Social, geographical educational point of view. It is well famous in India and globe for its panoramic beauty culture, art & modern educational hub in central India.
This city of lake, the modern temple of technical education in the form of Corporate Institute of Research & Technology is run by "Essarjee Education Society" associated with eminent construction group in Bhopal, Essarjee Construction. The foundation stone for the Institute areas laid by Hon'ble Shri G.C.Shah in the year 2008 with the vision to impart quality technical education to all.
Corporate Institute of Research & Technology is not merely an entrepreneurial venture in the field of education . It is the result of a long drawn thought process involving industrial list, educationists representatives of young generation and Social workers to give a new Director to the whole learning process to meet the futuristic needs despite cultural and infrastructure constraints of the region which can make its own mark on the globe.
While basic Mission and Vision Statements have been drawn keeping the future global scenario in mind, the whole leaving environment is going to be based very much on Unique Indian values System.
Source:http://www.corporatebpl.com/info.php?inst=cirt&show=79
Courses
Engineering and Technology
3 Courses
Trending Colleges Near Bhopal