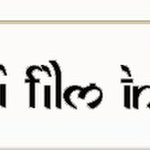 Delhi Film Institute
Delhi, Delhi
In a world of incessantly proliferating Mass Communication Institutes and Media Schools, one tends to forget the aesthetics, worth and seriousness of the Audio-Visual medium. As a result, the entire process of training and educating students and professionals in this field has unfortunately become more of a lucrative prospect for shrewd and petty businessmen. We at Delhi Film Institute think differently. Our aim is to give students an overall understanding of Film, Television and Radio and to provide them with the right kind of guidance to build professionally equipped careers as Film-Makers, Journalists, Artists and other Media Personnel. Keeping this idea in mind, we at Delhi Film Institute have for the first time come out with a comprehensive course in Film-Making and Mass Communication, Advertisement & Journalism for students.
Delhi Film Institute is a professional institute centrally located in the heart of South Extension, New Delhi.
Film-Maker & RAPA Award 2004 & 2005 Winner Mr. K. Deepak Gulati has a vision for the future. With an aim to impart serious and honest knowledge to the youth of today, he started this dynamic institute to promote a uniquely combined knowledge of technology and art. His in-depth experience and learning is a product of his continuous and sincere involvement with the nitty-gritty of Film-Making through his professional production house 'Anju Visuals'. This organisation has over the years produced more than 100 Documentaries and other Films for Doordarshan, various Ministries, Public Sector and Non-Governmental Organisations. Apart from this Anju Visuals has also produced 6000 Radio Programmes that include Jingles, Radio Spots and other short duration programmes.
As age and qualification have never been barriers in the pursuit of knowledge and training, the institute offers an entire gamut of professional and vocational courses ranging over the vast process of producing a programme or a film. These courses are again integrated with the actual film productions that happen under the umbrella of 'Anju Visuals'. This gives hands-on experience to the students and an insight into the professional world of Film-Making. The institute also aims at 100% Placement Assistance for it's students.
Mr. K. Deepak Gulati believes that 'the path between a dream and success does exist, but the need is of a vision to find it, courage to get it and perseverance to follow it.' And this is what the institute aims to make the young students realise.
Apart from providing state of the art infrastructure, resources and technology to the students, the institute also puts in an immense amount of effort to ensure that students have access to an excellent faculty, which is drawn from the film and television industries either as permanent staff or as visiting faculty members. This faculty instructs the students in more than one language according to the convenience of the students.
However, the most important benefit offered by the institute is a university degree, which the student is awarded after the completion of the given duration of a particular course. Delhi Film Institute is an Authorised Learning Centre of Punjab Technical University, Jalandhar, a UGC Recognised University (Learning Center Code No. 913). The B.Sc Mass Communication, Advertisement & Journalism, PG Diploma Mass Communication, Advertisement & Journalism, M.Sc Mass Communication, Advertisement & Journalism, B.Sc Multimedia, B.Sc Fashion Technology, B.Sc Interior Design are the Degree Programmes offered by Delhi Film Institute which are recognised by Punjab Technical University, Jalandahar.
On the whole, Delhi Film Institute aspires to provide superior quality training in the practical and professional aspects of Film-Making, Mass Communication, Multimedia, Fashion Technology and Interior Designing.
Here at the institute, we believe that creativity knows no language, so we speak the language of creativity.
Courses
Trending Colleges Near Delhi