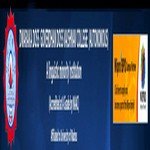 DG Vaishnav College
Chennai, Tamil Nadu
The blessings of Lord Krishna and the benedictions of H.H. 108 Goswami Shri. Mathureshwarji Maharajshri had inspired the families of Shri Jamuna Doss and Shri. Purushotam Doss renowned Philanthropists to establish an educational institution for higher education in Chennai. They together with the kind - hearted Maheswaris and Agarwals of Rajasthan and Gujarat founded Shri Vallabhacharya Vidya Sabha in the year 1963, with the sole purpose of imparting value based education for all and for the linguistic minorities in particular.
The founding of the College was in the year 1964. His Holiness 108 Goswami Shri Maharajshri Mathureshwarji laid the foundation stone for the building on 13th November 1963 at "Gokul Bagh". In the year of its incep-tion, the College offered a degree course in Mathematics along with Pre-University Courses. The very next year degree courses in Physics and Economics were introduced.
The philanthropic zeal coupled with single-minded dedication evinced by the Management for the purpose of advancing knowledge and disseminating it, has helped the college emerge as one of the outstanding institutions of higher learning in Chennai. The history of the college is marked by the presence of illustrious principals ably assisted by dedicated teachers. Our students through their exemplary prowess have won laurels and accolades that have built the college to be what it is now. Today, it has grown to be one of the premier institutions of higher learning in the state.
The College now has 7 UG and 6 PG (Aided), 12 UG and 11 PG (Self-Supporting) programmes. Research Programmes such as M.Phil, (Commerce, Economics, Chemistry and Mathematics ) and Ph.D. (Commerce, Economics, Chemistry and Computers) has become part of the academic curriculum.
Source :- http://www.dgvaishnavcollege.com/about.php
Courses
Information Technology
2 Courses
Biological and Environmental Science
1 Course
Humanities and Liberal Arts
3 Courses
Trending Colleges Near Chennai