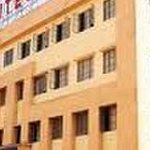 Dnyanganga College of Engineering and Research
Pune, Maharashtra
Zeal Education Society's was established in the Year 1996, under the able guidance of Mr. S.M.Katkar to provide quality education.During the last few years, Zeal Education Society has established itself as a wellknown entity in the field of education.The right kind of ambiance coupled with excellent staff, laboratories and other support system has resulted in an excellent performance of the student, of the education institute run by the society.
The institute stands as an exemplary image of quality. Within the time span of 16 years, the society has established Dnyanganga School, Dnyanganga Junior College, Dyanganga College of Education and Silver Crest School. The society also is working in the direction of establishing Pharmacy College, Management College, College of Nursing, College of Engineering and Many more.
Source : http://www.zealeducation.com/index.php/15-demo-content/30-freemium-template
Address
Narhe, Tal. Haveli, Dist. Pune-411 041.
---
Connect
912024390657
Trending Colleges Near Pune