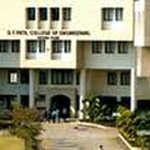 Dr DY Patil Institute of Master of Computer Application
Pune, Maharashtra
Dr. D. Y. Patil Pratishthan, a charitable trust founded in 1991 by Padmashree Dr. D. Y. Patil, is committed to the noble cause of education in varied disciplines such as Medicine, Ayurved, Homeopathy, Physiotherapy, Engineering, Architecture, Information Technology, Pharmacy, Arts, Science, Commerce and Management. The Pratishthan has created educational facilities of international standards in Pune, Mumbai and Kolhapur. It caters to the educational needs of more than 50,000 Indian and foreign students.
Padmashree Dr. D. Y. Patil, Founder President of the Pratishthan, was awarded Padmashree by Government of India in recognition of his yeoman services in the field of education. He was also awarded Doctorate degrees by World University Round Table, U.S.A. in 1985 and by United Kingdom in 1996. He was honored with "Life Time Achievement Award" by Top Management Consortium in 2009. Recently he has appointed as the Governor of the state of Tripura.
Padmashree Dr. D. Y. Patil Institute of Management Studies is one in the illustrious galaxy of educational endeavors of Dr. D. Y. Patil Pratishthan.
The Institute is housed in a spacious and plush building located on over 1.25 acres of land at Akurdi, a suburb of the mega industrial township of Pimpri-Chinchwad. Manufacturing majors like Tata Motors, Bajaj Auto, Force Motors, Kinetic Engineering, Sandvik Asia etc. rub shoulders with software giants like Infosys, Wipro, Tata technologies, Kanbay Software etc. in the Pune-Pimpri-Chinchwad twin cities. The nation's civil engineering splendor, the Mumbai-Pune express-way runs very close to Akurdi. This express-way has brought Pimpri-Chinchwad within 2 hours reach by car to the commercial capital of India, the city of Mumbai.
Courses
Trending Colleges Near Pune