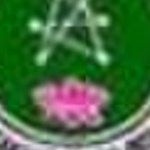 Dr NS Kolla School of Business
Vishakapatnam, Andhra Pradesh
The School is having pucca building, with well furnished class rooms. It has a Library with latest books and subscribes to several national and international journals and magazines.
The School has recognized the importance of computer infrastructure as the key resource for providing hands-on experience to the students.
All the faculty rooms are equipped with client systems for that purpose.
The School is equipped with a State-of-the-art Computer Lab. Most of the Systems have Pentium Processors ranging from P-IV 733 MHz to P- Dual Core 2.53 MHz and others such as AMD Athalon 900+ MHz, Via Nehemiah 995 MHz. All the systems are integrated using a Star LAN Network run on three 16 Port Hubs.
The Network is run on Windows NT platform. Almost all the systems are multimedia capable. Majority of the systems have 80 to 160 GB Hard disks, 256 to 1GB DDR RAM and CD RW/ DVD ROM capable. To assist more and improve the efficiency of the lab, Laser printers, UPS and a Scanner are also included.
All the latest Versions of Software are made available in the lab for the students to get the maximum benefit out of them. The students are expected to learn from the lab a number of software packages ranging from basics such as Word processing, Spread sheets and Accounting Packages, to advanced applications such as RDBMS & Statistical Packages.
Video and Audio cassettes on various management topics are used to further strengthen the classroom instruction.
Address
Gambheeram, Boyipalem,Visakhapatnam-531 163
---
Connect
08933-200258
Courses
Trending Colleges Near Vishakapatnam