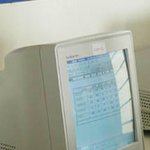 East West Institute Of Technology
Bangalore, Karnataka
Various Educational Institutions in the fraternity of East West Group of Institutions (EWGI), the time tested and trusted 42 years old group, have been catering to educational needs of students from kindergarten to various graduate and postgraduate level. EAST WEST INSTUTUTE OF TECHNOLOGY (EWIT), the fairly young and yet the proud limb of EWGI, which took birth in the year 2001, snatches the limelight as a marvel for its reputation in the realm of technological education.
The sole intent of EWIT has been to provide quality professional / technical education on par with the best technical institutions in the country and elsewhere. It is apt to insert here what the Founder Chairman, Late Sri C M NAGARAJ, had to say proudly on his ambitious EWIT, a few days before his passing away: "….. I am consciously aware that there are nearly 170 Engineering Colleges in Karnataka which are the famed Visvesvaraya Technological University and that this number is increasing each year. A vast majority of these colleges are fairly young and are situated in and around Bangalore. They are vying to reach the top of the table to attract the best brains at the admission stage. EWIT is one of my prime dream projects. I know if it has to survive the competition and sustain at the top of the table it is possible only through superior infra-structure, highly qualified and dedicated teachers and an administration adhering to 'Discipline, Dedication and Determination'.
I have no hesitation in providing the best of everything and devote my attention, energy and finances accordingly for the glory of EWIT. I also know that the college is in the safe and able hands of the secretary Mr C N Ravikiran, the Joint Secreatry Mr C N Shashikiran and the principal Dr K Chennakeshavulu. I expect them to deliver the goods for the benefits of students, faculty and the staff in a manner that the institute makes a steady and glittering progress and stays at the top of the table.
Source: http://www.ewit.edu/ewit.html
Trending Colleges Near Bangalore