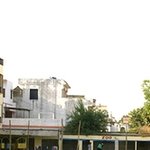 Eram Unani Medical College and Hospital
Lucknow, Uttar Pradesh
Eram Educational Society Lucknow came into existence in 1970 and was registered with the Registrar of Societies, U.P. under Registration No, 2051/70-71 on 25.2.1971. The Society established Eram Model School in Barood Khana, Lucknow. Science rigid labour, better discipline and dedication led to a distinctive success and the management was encouraged to open another school.
The ever growing progress and success of the schools emboldened its Founder to bring a series of other institutions into existence, and the Society's work increased manifold due to the elevation of the Madrasas into Schools and thereafter of the Higher Secondary Schools & Colleges. English medium Schools did not lag behind for long, followed by the establishment of a Degree College.
At present Eram Educational Society boasts of having a chain of 28 Schools in Lucknow and 6 in Barabanki to its Credit, making a total of 34 Institutes. The Latest feather in the crown of the Eram Educational Society is the inclusion of the Institute of Eram Unani Medical College, which came into existence 4 years ago and the same was inaugurated by the famous lslamic scholar and Chairman of All India Muslim Personal Law Board, Maulana Syed Mohd. Rabe Hasani Nadwi on 6.9.2004 last.
Eram Unani Medical College & Hospital is located at Kursi Road (near Gucamba Thana). It can be reached via Faizabad- Sitpur Ring Road through TEHDI PULYA CHORAHA, arriving at the Gudamba Thana and then to Eram Unani Medical College.
Till now, the Eram Educational Society was concentrating on spreading and imparting non-professional education, mainly to the poor of urban & rural areas. For this purpose it had opened 33 schools of various courses and stature, which are successfully running. The Society has to its credit a Publishing House, a daily newspaper –APNA AKHBAR, besides convening numerous educational, social & cultural functions. In educational fields the Society had many feathers in its cap, but it had a great urge to go for a Unani Medical College.
Courses
Trending Colleges Near Lucknow