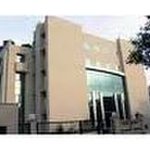 Fortune Institute of Fashion Technology and Arts
Bangalore, Karnataka
Fortune Institute of Fashion Technology (FIFT), Bangalore was established in 1995. The institute is one of the reputed upcoming Fashion Institute in India. The institute is now set to train youngsters in Fashions, Interiors, Art & Designing Courses in the field of Management and Art. Fortune Institute is set up in Bangalore with upto date infrastructure to train students to a level of all-round competence and encourage them to promote themselves as proffessionals by the end of their training period.
Fortune has adopted a curriculum that blends with technical, practical and creative aspects of the fashion world of today. With immense expertise and knowledge being given in theory and practicals through workshops, Latest Computer Softwares both in Fashion, Interior and Fine Art Management. The information and designs are well taught according to International standards by giving individual attention to our students. The facilities for students are comfortable and flexible with utmost functional aspects.
The objective of the institute is to update the knowledge of students, developing creative skills in designing, in fusion of technical know - how of the industry, general aspects of trends in the world market. Appreciating understanding historic fashions, developing designs through CAD designing, Quality control, Marketing techniques and business management. Thus enhancing professional competence, youth can thrive as professionals in various areas of the industry.
Source: http://www.minglebox.com/college/Fortune-Institute-of-Fashion-Technology-Bangalore
Address
No.135, 2nd Floor, Dispensary Road, Parallel to Commercial Street, Bangalore - 560 001.
---
Connect
25584313
Trending Colleges Near Bangalore