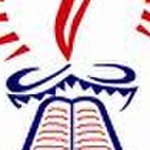 Gandhi Engineering College
Bhubaneswar, Orissa
Gnadhi Engineering College(GEC) is situated in the City of Temples, Bhubaneswar. Established in the year 2006, with the approval of AICTE and affiliation from BPUT, the college is committed to impart quality technical education.
It has a mission to expand human knowledge and benefit the society through research integrated with education. It strives to investigate most challenging, fundamental problems in technology and science in a singularly collegial, inter disciplinary atmosphere, while educating students to become creatively contributing members of the society.
The faculty of GEC has all along played a significant role in the growth and development of the institute. In addition to the academic engagement and class room transactions all of them ensure that the policies and regulation of the institute are effectively implemented for the overall development.
Wise men say " a stone destined to be the part of a temple will not remain unattended for long. It will definitely find its rightful place albeit little late" But in the present age where technology changes very fast and the economy is technology driven, resulting in a fast changing socio-economic environment; the late use of a finished product is considered a gross wastage from all perspective Hence we at GEC envisage placement of our products i.e, the students passing out at right time and right place. Keeping this broader objective in view , placement cell of GEC is confident of finding ample and appropriate opportunities for its students.
The college provides Reprographic, Printing, Banking, Post Office, Counselling & Guidance, Language Laboratory , Medical, Internet and Transport Facillities to the Students, Faculties and Staff members.
Trending Colleges Near Bhubaneswar