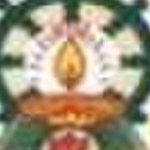 Ganga Kaveri Institute of Science and Management
Bangalore, Karnataka
Ganga Kaveri Group of Institutions are run by the is Trust. Under his able and inspiring leadership GKISM is registering an excellent performance in academics as reflected by the results of I Batch of M.Sc., Biotechnology students. Out of 19,3students bagged distinction grade while 15 of them secured high first class.
The main objectives of the institute are: › To establisuality education in Natural Science, Social Sciences, Commerce, Communication, Information, Technology, Engineering and Management disciplines with in the state of Karnataka, Educational Institutions to impart. › To encourage cultural activities to develop better social standards › To undertake charitable activities to benefit the weaker sections to the society and handicapped › To promote the cause of education through various programmes in the state of Karnataka Vision of The Institute The Vision of the institute is to develop every student as complete person to be on their own with the futurist awareness.
To become a world-class center in providing globally relevant higher education in the field of Biotechnology, Applied Science and management embedded with human values.
The institute will train the students not only in curricular activities but also in other extra-curricular activities and on personality development. The institute makes the students innovative, progressive, pragmatic and dynamic who are always ahead of time and capable of shaping the course.
Source: http://www.jagranjosh.com/institutes-colleges/Ganga-Kaveri-Institute-of-Science-Management-781
Courses
Information Technology
2 Courses
Biological and Environmental Science
1 Course
Humanities and Liberal Arts
1 Course
Trending Colleges Near Bangalore