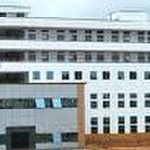 Garden City College of Science and Management Studies
Bangalore, Karnataka
Education primarily moulds human character, leading to quantum changes in his quality of thinking. This changed entity is better placed to successfully relate to co-habitants of the medium that he is a part of. Thus, education is a task that needs to be handled with care, as it is a process that defines an entire gamut of generations to come and is a herald to the 'not so distant future'.
Few years back, a well educated, highly determined and self-motivated individual gave serious thought to this task and decided to put his thoughts into action. That was the beginning of Garden City College.
Dr. Joseph V. G., Chairman - Garden City Group of Institutions, insisted on shaping GCC into an institution that instills in every young mind, who has spent a few years at GCC, all ingredients that make him/her a success in every facet of life.
The institution has, in the past decade, brought about innovations that strengthen and build an ambience for learning. GCC has always striven to stand apart, and be counted among the trend-setters in the field of education in the country. At GCC, no stone is left unturned in ensuring that quality education is imparted with passion.
As the young ones take their stride along this journey of life, we can only hold their hands and be a facilitator in their journey to success. As they march along the present, we appraise them of the possibilities that the future holds. We inspire them to aim higher and imbibe in them the skill to capture their dreams.
Address
16th K.M. Old Madras Road, Virgonagar, Bangalore
---
Connect
91-80-66487600
Trending Colleges Near Bangalore