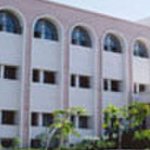 Ghousia College of Engineering
Bangalore, Karnataka
Ghousia College of Engineering was started in the year 1980. The College is imparting, quality technical education to the students of Karnataka and other states of India. It is owned and managed by Ghousia Industrial & Engineering Trust, Bangalore. The College is a private, unaided, self-financed minority institution, recognised by the Government of Karnataka, AICTE – New Delhi, and is the Visveswaraiah Technological University, Belgaum.
The college is located at Ramanagaram, 45 Kms away from Bangalore, on Mysore-Bangalore highway. The College is situated adjacent to a picturesque hilly area in a pleasant atmosphere ideally suited for Teaching and Lear ning process. The students are not distracted by the humdrum of city life.
During the past 30 years our college has made steady progress and has been recognised as one of the good Engineering colleges in Karnataka State.
Trending Colleges Near Bangalore