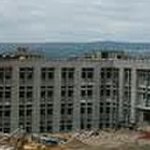 Government College of Engineering And Research
Pune, Maharashtra
The college has been established in August 2009 by Government of Maharashtra. This is the only Government College of Engineering affiliated to Pune University. "Government College of Engineering Pune," has now become an Autonomous Institute since 2004-05, and is now known as "College of Engineering Pune". Therefore, there was a need to establish a separate Government Engineering College in Pune University. This need is recognized by Government of Maharashtra and as a result a state "Government Engineering College is started at Avasari Khurd, Tal. Ambegaon, Dist. Pune".
The college offers six under graduates programs in Engineering, namely 1)Mechanical Engineering, 2) Automobile Engineering, 3) Computer Engineering and 4) Electronics and Tele Communication Engineering 5) Civil Engineering 6) Instrumentation and Control Engineering with a sanctioned intake of 60 for each program.
The college campus is located at 3 km from Manchar, which is located at about 65 km from Pune, on Pune-Nashik highway. A land admeasuring 19.43 hectare( 48 acre ) has been acquired for the college. The college is approved by All India Council for Technical Education New Delhi and is affiliated to Pune University.
Address
Avasari,(khurd), Tal. Ambegaon, Dist. – Pune.412 405.
---
Connect
02133225900
Trending Colleges Near Pune