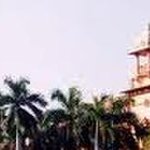 Government RC Institute of Business Management
Bangalore, Karnataka
Sound Economic basis being the determining factor in the growth and development of a nation, trade and commerce and managerial skills have acquired greater significance in todays' world.
For the past fifty years the Government R C College of Commerce and Management has been imparting quality education to the aspiring and deserving young minds, especially the rural and the socially & economically backward students. The institution which began on a humble note as an Intermediate College in 1948 from Poorna Prasad Buildings off The Race Course Road, evolved into a full-fledged degree college in 1952 and moved to the present building. Apart from being the first and only exclusive commerce college in Karnataka run by the Government, the institution has also the distinction of being the only Government College to offer M.B.A program in the whole state.
Centrally and strategically located in the city, the college is situated on a sprawling 4.24 acre plot with separate library and sports blocks, sufficient number of lecture halls and specious parking lot. The lawn and the garden, well maintained with the assistance of private partners complement the magnificence of the college building.
The college has recently celebrated its Golden Jubilee and during these glorious years of its existence, it has groomed many outstanding men and women who carved their niche in different fields.
The National Assessment and Accreditation Council (NAAC) an autonomous body set up by the University Grants Commission to accredit educational institutions in the country for quality, has accredited Government R C College of Commerce and Management with B++ grade in 2003. As, constant quality enhancement is the motto of the institution, Internal Quality Assurance Cell (IQAC) has been set up for quality appraisal and continuous improvement as a part of the post-accreditation prosses. Teacher appraisal by the students is another initiative taken up by the institution for quality assurance. Teacher-student Interaction Programmes, Teachers knowledge sharing meetings, analysis of results, parent – teacher meetings, analysis of and remedial action on teacher appraisal are some of the other quality enhancing steps initiated by the college. A proposal has been submitted to the University Grants Commission for acquiring Academic Autonomy, which granted shall give the institution the necessary impetus to develop its own need based curriculum.
The college has moved from strength to strength but yet there are many milestones to be crossed as the field of education is boundless. It is the responsibility of everyone involved to make this institution the best among the best.
Source: http://www.grccm.com/aboutus.htm
Address
2nd Floor, S.T.P. Electronics Block, Seshadri Road, Bangalore
---
Connect
080-22262889
Trending Colleges Near Bangalore