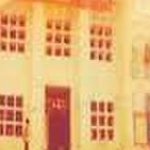 Government Science and Commerce College
Bhopal, Madhya Pradesh
The Institution named as ' Government Science and Commerce College, Benazir ,Bhopal ' is located in the heart of the city i.e."Gokhale hostel bhavan ",Jehangirabad .College campus is vast .College is situated near the lower lake and provides a calm & aesthetic atmosphere ideal for teaching and learning.
The college has two faculties namely science and commerce .This is a co-educational institution, providing quality education to both girls and boys .
The teaching staff is well qualified ,learned, and experienced. There is very good rapport between the students and Professors who take personal interest in academic and extra curricular activities.
The college has been accredited by UGC 'NAAC' and "B" grade was awarded. internal quality assurance cell (I.Q.A.C.) is actively monitoring the quality on the whole.
The college has recognition by University Grant Commission under 2(f) & 12(B) and has been receiving finical assistance since it's inception in 1982.
The number of permanent teaching staff members is twenty nine .the sports officer along with other staff, assures different sports activities.
An "add on" certificate course in marketing is being successfully run which is sponsored by the U.G.C. Computer lab is working in accordance with the curriculum . 'computer science' is one of the subject in B.Sc. and 'Computer Application' has been started with commerce Faculty .'Biotechnology' is another self financing course.
There are various committees in college to take care of the respective fields. A grievance redressal committee,anti -ragging committee and discipline committee are few of the committees that play an important role in maintaining Management and discipline
As per the directives given by Dept. of Higher education ,Govt.of MP. ,the college is following the "Semester System" from the session 2008-09. the academic session will commence from 1st July 2008.Teaching and evaluation will be done according to the guide lines laid by the Dept. of Higher education and Barkatullah University ,Bhopal .
Source:http://www.mp.gov.in/highereducation/benazircollege/about.htm
Courses
Information Technology
1 Course
Biological and Environmental Science
1 Course
Trending Colleges Near Bhopal