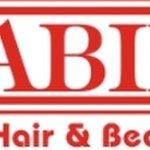 Habibs Hair Academy
Delhi, Delhi
Habibs Hair Academy was founded in 1985 by Habib Ahmad, with an aim to revolutionize the art of hair styling in India to provide scientific and systematic training to the aspirants wishing to pursue a career in hairdressing and cosmetology. Since its inception, the academy has enabled thousands of students to succeed in the profession of cosmetology.The driving force behind the "House of Habibs" is accomplished team of creative professionals ; Habib Ahmed and his sons Jawed & Parvez who have been practicing the art of decades.
Their immense and for reaching exposure to hairstyling has brought them exceptional experiene.It is that insight drawn from this expertise which has been incorporated into a comprehensive curriculum experience.
Personalized training coupled with professional environment, the simulation methodology at the academy involves interactive learning, lectures, demonstration, video presentation, working on blocks, live models , and above all, participation in the actual salon operations under the able guidance of the competent staff.
The courses offered by Habibs Academy are tailored to meet specific requirements and time constraints. Ranging from a full Six months course to short one week course on specialized subject, the academy provides training on various aspects of cosmetology to meet individual requirement.
Habibs Hair Academy enjoys the reputation of being India's foremost hairstyling Institute and is centrally located at South Extention, Sainik Farms and Shalimar Bagh in New Delhi. The Academy also assists outstation students in finding accomodation. True to its mission the 'Habibs Hair Academy' will continue to inspire and guide those who wish to succeed in the woderful and artistic world of Cosmetology.
SOURCE : http://www.habibsinc.com/
Address
203/A, Anupam Garden, Neb Sarai, Sainik Farm, New Delhi.
---
Connect
26516786
Trending Colleges Near Delhi