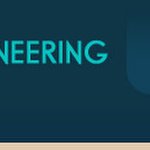 HKBK College of Engineering
Bangalore, Karnataka
Welcome To an institution dedicated to creating tomorrow's leaders and today's pioneers. Located in Bangalore, India's most beautiful, exciting and happening city, just a short trip of 7km from Vidhana Soudha will bring you to a wonderful campus that inspires students to succeed professionally and personally in a competitive world.
HKBK College of Engineering was established in 1997 by Sri C M Ibrahim, with a mission to provide the best possible education experience through excellence in teaching and research activities. The college is Visvesvaraya Technological University, Approved by All India Council for Technical Education, New Delhi and recognized by Government of Karnataka.
Acclaimed as one of the best equipped institution, HKBKCE has in a relatively short span of time, earned a name as one of the premier institution in the country imparting world class technical education. Our objective for every student is to graduate with a degree, an impressive resume and be fully equipped with knowledge and skills needed to succeed in national and international workplace.
Located at Nagawara, the campus presents a serene and scholastic atmosphere away from the clamor of the city. 17 acres of greenery and impressive infrastructure with a total builtup area of over Two lakh Sq ft encompassing six buildings.
We invite you to explore our campus, our teaching process, laboratories and facilities, and simply discover why HKBK stands as the most preferred destination for students who aspire to grow, learn and reach beyond the country.
Source: http://www.hkbkeducation.org/HKBKNEW/theinstitution.php
Trending Colleges Near Bangalore