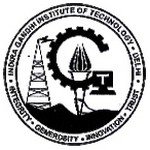 Indhira Gandhi Institute of Technology
Delhi, Delhi
Indira Gandhi Institute Of Technology is the first engineering college for women in Delhi. The objective of establishing of this college was to promote technical education among the Girl students in the country.
This college has the honor of being the fist constituent college of Guru Gobind Singh IP University, the first state university of Delhi focusing on Professional studies.
Indira Gandhi Institute Of Technology in its Endeavour to provide quality technical education with a bright and brilliant girls of the country has three branches of engineering, namely Computer Science & engineering, Electronics & communication engineering and Mechanical & Automation engineering.
These branches of engineering were started with a twin objective of generating competent professionals and researchers in the sunrise disciplines of Engineering & Technology.
Courses
Engineering and Technology
2 Courses
Trending Colleges Near Delhi