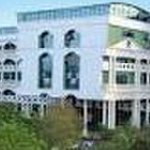 Indian Academy Group Of Institutions
Bangalore, Karnataka
Indian Academy Education Trust was established by a group of visionary and dynamic academicians driven with a desire to establish top quality educational institutions in India. Systematic execution of long cherished plans resulted in the establishment of many educational institutions in the last decade. These institutions listed here in the order of establishment, comprise Indian Academy Group of Institutions.
Indian Academy Pre-University College Indian Academy Degree College Indian Academy Centre for Research & Postgraduate Studies Indian Academy College of Nursing Indian Academy School of Nursing Indian Academy School of Management Studies
Indian Academy Group of Institutions are managed under the umbrella of Indian Academy Education Trust. Within a short span of time, Indian Academy Group of Institutions has made an incredible mark in the map of higher education and these are regarded as the outstanding academic institutions. The Indian Academy Education Trust is committed to establish many more institutions in the near future including College of Engineering and college of Medical and Allied Sciences. Bangalore University
Majority of our undergraduate and postgraduate courses in Indian Academy Group of Institutions are Bangalore University, which is one of the oldest, largest and prestigious universities of India. With over 4 lakh students, 430 affiliatedcolleges and 70 postgraduate centres, Bangalore University is leading the way in shaping the future of our young citizens.
Often hailed as the Garden City of India is now transforming into the 'software cradle of the world'. It is the home of many renowned academic and research institutions like the Bangalore University, University of Agricultural Sciences, Rajiv Gandhi University of Health Sciences, Indian Institute of Science, National Centre for Biological Sciences, Jawaharlal Nehru Centre for Advanced Scientific Research, National Institute of Mental Health and Neurosciences, National Dairy Research Institute, Raman Research Institute, Indian Space Research Organization, National Law School of India University, Indian Institute of Management-Bangalore, Indian Veterinary Research Institute, Indian Horticultural Research Institute etc.
Besides, Bangalore has become a capital for Information Technology and Biotechnology in India and houses many multinational and Indian companies. It is not surprising that Bangalore is the most preferred destination of many students pursuing higher education.
Courses
Information Technology
2 Courses
Biological and Environmental Science
1 Course
Humanities and Liberal Arts
1 Course
Trending Colleges Near Bangalore