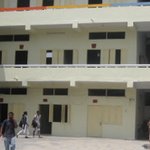 Indian Institute of Management and Commerce
Hyderabad, Andhra Pradesh
INDIAN INSTITUTE OF MANAGEMENT AND COMMERCE (IIMC) was founded in the year 1973 by Vasavi Foundation (settled by Vasavi Seva Kendram and Vysya Hostel Trust Board) with B.Com (Hons) Degree. Several eminent persons belonging to Vysya Community such as Sri K. Seethaiah Gupta, Sri G. Narayana Chetty, Sri C. E. Gupta, Sri Dundoo Balnarsiah, Sri V. Lingiah Gupta, Sri C. Som Raj Ram and Sri V. Durvasulu Gupta were instrumental in the establishment of the Institution.
After taking into consideration, his academic credentials (he being a gold medalist in M.Com and LLB having secured First Class First and having been in the field of education), elders have decided that Sri C. Som Raj Ram garu would be the best choice for the post of Hon. Secretary. Accordingly, he was unanimously elected as the Hon. Secretary of the college and the Secretary would function as the correspondent of the college.
Address
6-1-91, Adj. Telephone Bhavan, Khairatabad, Hyderabad - 500 004.
---
Connect
23231542
Courses
Physical Sciences
1 Course
Trending Colleges Near Hyderabad