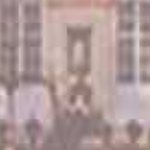 Indraprastha College for Women
Delhi, Delhi
Established in 1924, Indraprastha College for Women is a pioneer in the field of women's education. Set up in the office cum residence of the British Commander-in-Chief (1938), the College Building has been declared a 'heritage building' by the Government of Delhi.
Currently in its 85th year, the College has become synonymous with outstanding performances in academics, sports and extra-curricular activities.
The College encourages the all-round development of its students with the aim of drawing out their potential and equip them to take on the world the best they can.
source : www.ipcollege.com
Trending Colleges Near Delhi