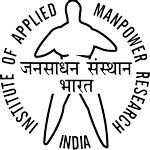 Institute of Applied Manpower Research
Delhi, Delhi
The Institute of Applied Manpower Research (IAMR) is the only Institute of its kind. IAMR was established by the Government of India, in 1962 and will be commemorating its Golden Jubilee five years from now in 2012.
The Director of the Institute is appointed by the Government of India and holds the rank of Secretary to the Central Government. The Faculty of the Institute specializes in a variety of disciplines reflecting the team's multi-disciplinary expertise. The Institute's Faculty has considerable international experience.
Guest Faculty from India and abroad are invited to teach in its education and training programmes in collaboration with the Institute's own faculty.
The Institute also benefits from contributions of a pool of professional resource persons engaged as consultants on specific assignments.
Source : http://www.delhishiksha.com/3449-InstituteofAppliedManpowerResearch-Delhi-India
Courses
Trending Colleges Near Delhi