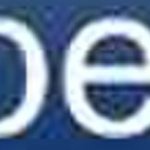 Institute of Professional Education and Research
Bhopal, Madhya Pradesh
Inception of IPER dates to late 1995, with the free market economy leading to huge opportunities for committed management professionals. With the aim to 'Professionalize Management' and undoubtedly, being convinced of the need for a radical change in management education, the promoters of Chaitanya Shiksha Samiti founded 'IPER- Institute of Professional Education & Research in 1996.
IPER was conceived not purely as a business school, but as a school of management. Therefore apart from teaching, IPER initiated various indigenous professional initiatives like research, consultancy, HAM (Human Asset Maximization) and CMTP (Contemporary Management Theories and Practices).
The ever changing global business environment demand professionals to be equipped with skills and capabilities to meet the business challenges. Keeping with institute's aim, IPER has been adopting innovative teaching practices to ensure that the participants learn much more than just the concepts taught in a contemporary classroom. Innovation as a tool to keep up with emerging standards, has become a tradition at IPER.
In 2009, the institute initiates an expansion of its campus including a large auditorium and adding more state of art computer facilities, fully WI-FI enabled campus and modern classrooms equipped with state of art audio-visual equipments. IPER as of today, stands bracketed with the top management schools that nurture 'industry ready' management professionals. After a decade of success, the promoters decided to expand in the areas of specialization with the introduction of IPER PGDM course.
Courses
Trending Colleges Near Bhopal