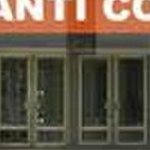 Jaikranti College of Computer Science and Management Studies
Pune, Maharashtra
Jaikranti College of Computer Science & Management Studies, Pune was established in 2008 managed under the aegis of Bharat Shikshan Prasarak Mandal. The College is affiliated to University Of Pune. J.K. College is committed to provide the best for their students by way of infrastructure, Quality, Faculty, training and an enabling environment of help them to realize their true potential. Future is IT Smart lab plus Interactive teaching methodology development in house at J.K. College focused on audio visual learning techniques. Experts from all across the world will interact with their local learners.
J.K. College realizes that education is fundamental for the complete development of individuals. As a premier teaching institute, J.K. College endeavor to harness this inherent potential through meeting the growing needs of higher technical education. As J.K. College grow, J.K. College will expand into new technologies, methodologies, disciplines, resources and even attitudes. To achieve this, J.K. College will ensure the highest quality of faculty, resources and infrastructure. J.K. College Commitment to education and research will encourage and assure students in their pursuit of knowledge. All this is a reflection of the Institute's responsibility to build a society that is vibrant and growing through knowledge sharing and enhancing.
Source : http://www.minglebox.com/college/Jaikranti-College-of-Computer-Science-and-Management-Studies-Pune-JCCSMS-P-Pune
Address
Behind B.R.T. Depot. Dnyaneshwar Building, Katraj, Pune-47.
---
Connect
020-64702589
Courses
Information Technology
2 Courses
Trending Colleges Near Pune