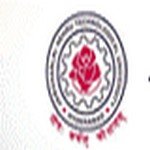 JNTU College of Engineering
Hyderabad, Andhra Pradesh
The College was established as Nagarjuna Sagar Engineering College in 1965 by the Government of Andhra Pradesh. When the college was under the administrative control of the Department of Technical Education, it was affiliated to Osmania University, Hyderabad. With the formation of Jawaharlal Nehru Technological University on 2nd October 1972, it became a constituent college of the University and was later renamed as JNTU College of Engineering, Hyderabad. From its inception in 1965 to 1984, the College was located at Masab Tank Campus. In 1984, the College was shifted to its permanent location at Kukatpally, a 100 acres site, about 20 km from the heart of the City, on Bomay National Highway (NH-9).
The activities of the college are basically supported by the budgetary allocation from the University funds. Specific grants from different funding agencies like UGC, MHRD, AICTE, DST are also sought from time to time for the development of the college. The College has purchased modern and sophisticated equipment worth about 20 crores from the research and development grants received from MHRD, AICTE, DST and TEQIP (A World Bank-aided Project). The college celebrated its Silver Jubilee in 1990.
The infrastructure development in the past two decades in the college has been substantial. After shifting to the new campus in 1984, the Civil and Mechanical Engineering block and Hostel blocks for boys and girls were added. Subsequently Computer Science and Engineering, Metallurgical Engineering, Electrical & Electronics Engineering, separate Civil Engineering, Electronics & Communication Engineering and Library blocks were constructed. The college library consists of nearly 61,414 books, and about 126 Journals and 4000 on-line journals. It also subscribes to 50 Journals every year.
The Industrial Consultancy Unit of the college is very active in offering the expertise of the staff in various fields like Structural Engineering Geotechnical Engineering Survey, Electrical Engineering and Mechanical Engineering. Almost all departments have Computers to carry out Computer Laboratories, Projects, Research and Development work. The systems include Pentiums and work stations. Some departments have very powerful computer systems to carry out special purpose works. A 24x7 Centralized Computer Centre, having biometric entry, has been established which is open to students and staff round the clock on all days including holidays. Important softwares of all the departments are housed in it and can be accessed by the students and staff.
The college presently has 4 hostel blocks namely Godavari Hostel and Krishna Hostel (for boys) and Saraswati Hostel & Kamala Nehru (for Girls). The college provides hostel facilities for about 820 boys and 575 girls. A new PG Hostel for Boys is ready for occupation. Other facilities in the campus include a bank, Post office, Hospital, Canteen, play fields along with a pavilion etc. The college has NCC (National Cadet Corps) and NSS (National Service Scheme) units. Almost 100% of our college students are getting employment through campus placements.
The student branch of IEEE (Institute of Electrical and Electronics Engineers) is very active. The college also has ISTE (Indian Society for Technical Education) chapter.
Trending Colleges Near Hyderabad