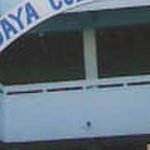 Karunodaya College of Education
Hyderabad, Andhra Pradesh
Karunodaya college of education was established by Grace Educational Society, in the year 2002-2003 Batch
Grace Educational Society established in the year 2001 and registered under the AP Public Societies Registration Act and the college is affiliated to the Osmania University
The Grace Educational society comprises of certain well-known highly educated persons belonging to various professions whose earnest desire is to help the inhabitants of Andhra Pradesh in general and Muslims in particular in attaining necessary qualifi¬cations and abilities and to give useful service to our country in various fields. This college was established with a fixed purpose of providing opportunities to them to become good teachers at all levels and to promote advanced research in the field of education.
The spacious college building is surrounded by beautiful lush green lawns and gardens which give an ideal setting for a college of Education- The Ground Floor consists of the Principal Chamber, Office Room, Staff Rooms for Lecturers, six spacious lecture halls and one laboratory besides a visitor lounge. Hall No. 1 is well furnished with modem Audio Visual equipment such as Projector, Television, VCR, Microphone etc. The First Floor has a big library with a separate space for Reading. The second Floor has seven labortories and a stock room and well equipped com¬puter section with 10 PC and a Printer.
Source: http://karunodayacollege.org/
Address
#1-129/-A, Hydershah Kote(Vill), Rajendra Nagard(Mandal) Next to Langerhouse, Ranga Reddy Dist.
---
Connect
919640330786
Courses
Trending Colleges Near Hyderabad