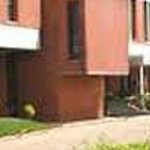 Lakshmi Bai College
Delhi, Delhi
Lakshmibai College, one of the premier institutions of higher education for women, was founded in 1965 as Women's College. Later, it was named Lakshmibai College in memory of Rani Lakshmibai of Jhansi, the great warrior, patriot and freedom fighter whose majestic and life-like statue adorns the lawns of the college. It is a constituent college of the University of Delhi. The college has its own well- equipped building, sprawling lawns, and sports grounds and staff quarters. It has a locational advantage as it is in close proximity to the University of Delhi. The lush Ashoka Gardens, in front of the college add to the ecological environment of the college. The solar indoor light luminaries, wireless Internet access under the University Wide Networking Programme, separate vast Internet connectivity and supplementary audio-video gadgets, two air conditioned lectures theatres, a beautifully furnished Seminar Room, a modern computerized library, two well- equipped computer labs, an active placement cell and many up-to- date institutions of the University of Delhi.
Lakshmibai College is proud of the academic commitment of its faculty, which has several achieve- ments to its credit and has made valuable contribution to the creation of a congenial academic ethos. Our students are deeply conscious of the leadership potential of women and they are constantly inspired to build a community devoid of discrimination and oppression. Students' creativity is evident in wide ranging co-curricular and extra- curricular activities organized by the various societies and associations working under the guid ance of the staff advisors.
The sports wing of the college is vigorous and vibrant, and has won many trophies and medals and continues to foster the spirit of healthy competition. Ms. Jyoti Lohiya of the college is an International wrestler of repute. She has won silver medal in Asian Wrestling Championship . Another student Ms. Sushma is an Interna tional Athlete having won a Silver Medal in Asian Grand Prix. Ms. Jyoti Bisht is a prominent Marathon Runner from Lakshmibai College.In addition to this, Ms.Kritika was selected for participation in the prestigious World Championship in Kurasch in Uzbekistan. The list does not end here. While Ms. Mukesh Beniwal is an International Athlete and Junior Asian Medalist, Ms. Neeva Singh and Ms.Kavita have won laurels for the nation at the International level in Yoga.
The NCC cadets of the College have enthusiastically participated in training and adventure camps and have won distinction in mountaineering, firing and parasailing. The National Service Scheme of the college has won tremendous acclaim through dedicated community service by trying to reach out to the under privileged and differently abled sections of the society and by fostering in the student volunteers a sense of dedication towards social service.
Lakshmibai College is committed to academic excellence and the values of humanism. We train our students towards self governance and encourage the overall development of their personality. Energy and vitality for college activities comes from a collective sense of purpose, comradeship and social solidarity. It is a matter of great satisfaction and pride for all of us associated with Lakshmibai College that we have grown not only in size, but also in the right direction, widening our horizons to achieve new heights.
source : http://lbc.du.ac.in/introduction.php
Trending Colleges Near Delhi