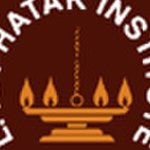 LK Phatak Institute of Tenchnology and Management
Pune, Maharashtra
Saraswati Mandir Sanstha (Established in 1920) is one of the pioneering Educational Society established by Veteran Freedom Fighters in early 20th Century. It runs many Institutions since last 87 years & provides Educational facilities from Pre-Primary to Post Graduate level. It is recognized as an Autonomous, Non Profit making Educational Society & is registered vide Reg. No 292 Under the Societies Registration Act 1860 & Reg. No F-81, under the Bombay Public Trust Act.
Presently Two of its Institutes are affiliated to University of Pune. L.K. PHATAK INSTITUTE OF TECHNOLOGY & MANAGEMENT (LKPITM) (PGDBM, MBS, PGDCA ,MCM, PGDMM, MPM Courses) SMN COLLEGE OF COMMERCE & ARTS (SMNCCA) (B.Com, M.Com, B.A.& BBA Courses)
L.K.PHATAK INSTITUTE is established in the year 2000. Institute was inaugurated at the hands of Hon. Shri Dilip Valse Patil the Minister of Higher & Technical Education, Govt. Of Maharashtra in July 2000. The Institute has consistently achieved best results in the University Exams since 2000. In these years Institute has added a variety of Courses in Computers & Management. Presently the Institute offers Postgraduate Diplomas in Computer, Management & Marketing. Institute also offers Masters Degree Courses in Computer & Management Science. Following courses of University of Pune are run by the Institute – MCM, PGDCA, PGDCM, MBS, PGDBM, PGDMM, PGDT.
The Institute has started new program Industrial Readyness Initiatives & Systems (IRIS) to prepare the M.C.M. & PGDCA students as per the industrial requirements. During this program students will go through personality development, English speaking skills, Aptitude Test preparation & acquiring domain knowledge. Various seminars and lectures delivered by corporate executives from IT Industry are arranged for these students to provide them practical details of working of IT companies.
Source : http://www.lkpitm.org/institute.htm
Courses
Legal and Secretarial
1 Course
Trending Colleges Near Pune