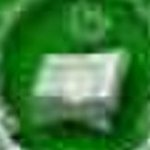 Madina Degree College
Hyderabad, Andhra Pradesh
The college aims to provide a complete, meaningful and relevant education to women so that they are intellectually well-trained, morally upright, socially aware and spiritually inspired.
History of the College To meet the growing demand for Higher Education, particularly among Muslim Minority. Madina Education & Welfare and Society (MEWS) had established Madina Junior College for girls in 1983, and Madina Degree College for women in 1994, will all infra-structural facilities.
These are the institutions that have grown and evolved as a unique threshold for young girls to build a secure and fulfilling future. The colleges are driven by a dream, led by vision and achieved by a mission with secular outlook.
Courses
Physical Sciences
1 Course
Trending Colleges Near Hyderabad