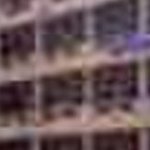 MAEER Women Engineering College
Pune, Maharashtra
Maharashtra Academy of Engineering and Educational Research, Pune, was founded with the collective efforts of many devoted experts having long and outstanding academic experience in the field of professional education. The social and political figures, who are all committed to one cause, that is to create and develop professional education facilities, in order to train deserving young men and women, who have an ambition to pursue higher studies in engineering and are desirous of acquiring skills and to make available the much needed expert personnel and skilled manpower to the fast growing industries and institutions in the fields of various branches of engineering.
Nestled amidst the verdant and green hills of Pune, MIT during the last 25 years has been a beacon of knowledge.
Breadth of knowledge, quality and flexibility are the hallmarks of all the under-graduate and postgraduate degree programs conducted at MIT. These programs arm our students with the skills necessary to meet the demands of a changing and challenging global environment.
MIT is among the first engineering colleges in the private sector in Maharashtra and since then remain the flagship institution of Maharashtra Academy of Engineering and Educational Research (MAEER). Today, MIT offers under graduate engineering studies in nine disciplines: Civil, Mechanical, Mechanical (Sandwich), Electronics & Telecommunication, Computer, Information Technology, Petroleum, PetroChemical, Polymer and post-graduate studies in three areas: Civil structures, Polymers and Petroleum, along with industry specific, technology-oriented courses.
MIT has excelled in the field of education and is known today as one of the foremost centres of education and learning not only in India but the world over. For its students, it has been a gateway to a professional life. To meet the demands of changing and challenging global environment, MIT offers academic programs in Engineering, Medicine, Pharmacy, Management and Insurance in classroom as well as distance-learning mode.
Students of this college invariably find themselves placed in well- known industries from India and abroad.
Maharashtra Academy of Engineering & Educational Research (MAEER), Pune established in 1983 is a well-known educational trust with 47 Institutions delivering KG to PG education. MAEER is truly multi-campus and multi-disciplinary organization conducting university approved academic programs in Engineering, Management,
Trending Colleges Near Pune