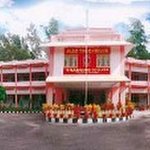 Mar Theophilus Training College
Kerala Cities, Kerala
Mar Theophilus Training College was established in 1956 by Archbishop Benedict Mar Gregorious of Thiruvananthapuram. It is one of the Malankara Syrian Cathoic institutions administered by the Metropolitan Major Archbishop of Thiruvananthapuram. During the last 60 years, the College could set up state-of-the-art infracture and regularly record a pass rate of above 98% in the University Examinations.
The extension activities include remedial teaching, social visit-cum-survey, De-addition-cum-AIDS awareness, village adoption etc. The faculty serve as Resource persons in centers like Academic Staff College, SCERT, PSC etc., and offer counselling services in various institutions.
The College has Multi-dimensional extension activities, with ten objective oriented clubs like AICUF, planning forum, women's cell, media club etc. Add-on courses are held in Communicative English, Computer Literacy and Aerobics. Most of the alumni are employed in schools including international institutions.
The College publishes a research journal in Education. Teacher, Learner and Society, and has also initiated a Research Promotion wing. The faculty have won laurels like Young Scientist Award and Swadeshi Movement Award, launched student interactive personal website and developed content for software companies. The motto of the college is Dominus Mea Illuminator - God is my light.
Source:http://www.keralauniversity.ac.in/affiliatedcolleges/affiliate_college/166.html
Address
The Principal, Mar Theophilus Training College, Bathany Hills, Nalanchira P.O., Thiruvananthapuram-695 015
---
Connect
91-471-2530074
Courses
Humanities and Liberal Arts
2 Courses
Trending Colleges Near Kerala Cities