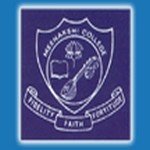 Meenakshi College for Women
Chennai, Tamil Nadu
Meenakshi College for Women, a Government - aided institution of higher education for women, is affiliated to the University of Madras and has been a pioneer in the field of higher education for close to 3 decades.
Meenakshi College enjoys an enviable track record in producing some of the finest and most disciplined young women in the country, who excel not only in academics and in the arts and sports. The College is committed to shaping young women into skilled, responsible, disciplined and socially conscious citizens with a strong value base.
Started on 4th August, 1975 during the International Women's Year by the Ganapathi Educational Trust, the College has growth from an initial strength of 100 students to around 3000. It is now a recognized and vibrant institution working relentlessly for the cause of Women's education. The College offers about 20 different courses in the Arts and the Sciences, including post - graduate courses in streams such as Computer Science, Mathematics, Physics, Biochemistry, Tamil and Public Administration as well as M.Phil. Courses in Mathematics, History and Tamil. In 1999, the College became one of the youngest college to be trusted with autonomy.
This temple of learning is an institution that works towards the goal of continuous improvement in the discovery and sharing of knowledge - a goal envisioned by the founder, late Sri K.R. Sundararajan, a great Professor of Mathematics and a renowned pioneer of higher education I the country. His life's mission was to provide young citizens with quality education, so that they imbibe the cardinal virtues of Faith, Fidelity and Fortitude.
SOURCE:http://www.collegesintamilnadu.com/Arts_Science/Meenakshi-College-Women.asp#profile
Courses
Information Technology
1 Course
Biological and Environmental Science
1 Course
Humanities and Liberal Arts
2 Courses
Trending Colleges Near Chennai