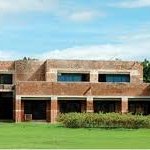 Mudra Institute of Communications
Ahmedabad, Gujarat
Welcome to the Mudra Institute of Communications, Ahmedabad (MICA).
MICA is the most dynamic, vibrant and academically exciting communications management school in India. In its eighteen-year history it has produced great leaders who are now in senior positions within the communications and other industry sectors in many parts of the globe.
In this period MICA has grown from 42 to 320 students, with each students benefiting from a whole range of diverse and interesting courses. The Institute's reputation has spread far and wide, and it is now in a position to capitalise on this through building strong research capabilities. To this end, a research centre - Micore - has been created on campus. This centre will concentrate on research and will supervise student-initiatives in this vein.
MICA's ultimate aim is to become one of the best known communications schools, with a vision of becoming a global leader in researching, educating and developing the art and science of communications for the betterment of humanity.
The Institute wishes to pass yet another milestone of benefiting larger number of aspirants who are looking to build their career through education at MICA. We are exploring all possible ways to bring a larger group of students into our fold by collaborative arrangements and use of technology.
The world of communications is changing rapidly, and digital technology, coupled with convergence of platforms is offering new challenges and opportunities to MICA. We intend to embrace these fully. Given our reputation in India, we are now a preferred partner for many good universities across the world. Efforts are also underway to collaborate with institutions in developing countries, especially SAARC countries, which face similar challenges to those of India, such as disparity in prosperity, in the quality of education, in the quest for digital equality and in communicating better health and a sustainable environment.
We are actively working with all our stakeholders to fulfill our vision. As our most important stakeholder, we would like you to grow and develop under our aegis. MICA is uniquely placed to grow as a communications school, straddling business, community and government across the globe. We will make strenuous efforts to fulfill your expectations so that you have an enjoyable and exciting time with us on our wonderful campus.
Source:http://www.mica.ac.in/home/introducing-mica/about-mica/directors-message
Trending Colleges Near Ahmedabad