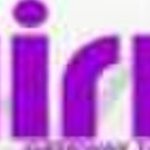 National Institute of Retail Management
Ahmedabad, Gujarat
National Institute of Retail Management, Ahmedabad is first-of-its kind retail education and research center in India .
NIRM has been formed to respond to the unique needs of the modern retail industry. NIRM aims to create a primary resource center for all retail manpower specialization with a key focus on Apparel and Retail Industry.
The program are commercially relevant and have been designed in a way which ensures that the students of NIRM maximize their employment and growth prospects. The institute provides unique educational and career development opportunities through its regular and Distance education courses.
National institute of Retail Management is a part of Pragati Education Society and is Council of Distance Learning, India . National Institute of Retail management also got affiliation from the US based National Retail federation (NRF) which is considered as the largest association of retailers across the globe.
At NIRM, the courses are designed for those who have burning desire to pursue a career in Retail and management. The students will get qualified without disrupting their current career progression and earning. Such candidates can opt for the flexible Management courses at NIRM and get qualified by short duration programs at their own place.
The Courses that NIRM provides are after studying the needs of Apparel and retail Industry and keeping into consideration the Retail Market and also by anticipating the retail sector's growth in the coming years. Therefore the courses that the institute provide are a blend of product Knowledge which is being supported by study material which is of International standards.
Source:http://www.minglebox.com/college/National-Institute-of-Retail-Management-Ahmedabad1
Trending Colleges Near Ahmedabad