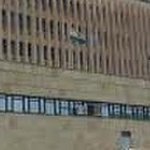 New Delhi Institute for Information Technology
Delhi, Delhi
New Delhi Institute of Management was established in 1996 with a view to impart the best in business education. Since inception, through its commitment to Excellence and to raise its standard of education, it has acquired a name for itself. Today, it has emerged as one of the premier Business Schools in the country.
The institute is committed to impart the highest quality of education and exposure to help develop the next generation of business leaders with global outlook and capability of adapting to changing requirements.
By introducing new specialization areas and adopting innovative pedagogic approach the institute has been constantly working to develop professionals who are committed to their personal and professional endeavors and have the vision, courage and dedication to initiate and manage change.NDIM is a unit of a National Level NGO, a registered & charitable "Society for Employment and Career Counseling", established to promote excellence in management education, research, and managerial training. The Society receives Government grants from the Centre and the State for promoting the cause of education.
NDIM is one of the top rated business schools in India. NDIM has been rated Above A++ by Business India survey 2010, 2009 and 2008. NDIM endeavors to provide the best opportunity to each learner to sharpen their skills making them an industry ready professional. For carving an industry ready professional, the Institute has well qualified and experienced faculty which is supplemented by visiting faculty and guest speakers from reputed management institutes and corporate.
We strongly believe business today should be viewed in a global perspective. Accordingly, our future business leaders are provided multiple opportunities to develop these internationally applicable skills through interaction with highly distinguished faculty, study tours, industry visits, extensive corporate interaction, personality development & corporate communications programmes.
Source : www.ndimdelhi.org
Courses
Trending Colleges Near Delhi