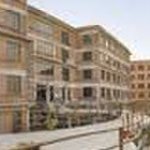 NIILM Centre for Management Studies is ranked among India 's premier business schools, and its efforts in managerial capacity building and human resources development in the country have always been accorded serious appreciation.
The institution has been offering training, consulting and advisory services to professionally managed companies and entrepreneurial set ups cutting across the whole spectrum of the human resource development function. Nearly 1000 NIILM Alumni are working in responsible managerial and leadership positions in Indian and Foreign companies today.
The institution thrives on real-time industry participation across the various stages of its value chain, which enable continuous evolution of NIILM's teaching curriculum, pedagogy and skill-development frameworks.
Considering the demands of radically new skills, concepts, philosophies and systems of management today, NIILM CMS has established and initiated several events and platforms to discuss and brainstorm on such requirements.
source : www.niilm.com
Courses
Trending Colleges Near Delhi