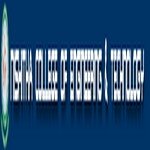 Nishitha College of Engineering Technology
Hyderabad, Andhra Pradesh
This Institution is a vision envisaged by a visionary called Mr. C.Vinaya Kumar, with an aim to translate our society into knowledge based society.
JNTU pioneering efforts to bring Engineering studies to the door steps of brilliant whiz kids of our State Andhra Pradesh has paved the way for many of us to churn in boys & girls with knowledge, wisdom and fire, at home.
Our college is an aesthetically, ergonomically designed structure in congenial environment with state-of-the art technology backed by a dedicated team of faculty. This apt amalgamation creates the perfect & precise ambience for students to come, join, meet and learn the art of engineering in different fields.
We dream of transforming the students into successful human beings, knowledgeable human beings, rather than machines making wealth.
We believe, we will achieve the desired objective, tomorrow the students talk about our college with their grand children, in nostalgia, in the twilight of their life. Our slogan? Well it is We Engineer the Engineers.
The Nishitha College of Engineering & Technology, and the Towson University in Maryland, USA, just have come to an understanding about collaboration with one another in the field of Technical education particularly Computer Science and Information technology.
Source: http://www.nishitha.in/
Trending Colleges Near Hyderabad